You'd be forgiven for not thinking of Africa when you're looking for a brand of 4×4 or in fact any kind of car. 4x4s usually come from Europe, America and even Asia, but an African brand is attempting to put the continent on the 4×4 map. They're called Kantanka and they produce a number of saloon and four wheel drives that rival established car companies like Toyota, BMW and even Land Rover in the future. We're going to take a look at them to make sure you're up to date with 4x4s the world over, so let's see what they're all about.
Who are Kantanka?
The father of Kantanka is a guy called Apostle Dr. Safo, who set out on a series of farming projects to help the poor and needy in society by using engineering and technology. The result was Kantanka Cars and many other gadgets such as TVs, fridges and other things that people find useful. Kantanka has a number of cars, both sedan and four-wheel drive, that are all designed and built in Ghana, tested in the harshest of Ghanan conditions. The brand has even released an electric 4×4 that can be charged using solar power, something that is incredibly useful in Ghana.
Will we see it in the UK?
Currently the Kantanka 4x4s can only be bought in Ghana, and a lot of things must happen before we see them anywhere else in the world. First, the cars have to be totally accepted in Ghana, which they are currently not.
Ghanans like buying international goods, from cars to electrical, so Kantanka will have to work hard to sell these to a lot of the domestic population. They must first convince them that the cars are of the same quality as those of Toyota, BMW, Land Rover and the like, but with a marketing budget smaller than those big brands they may struggle.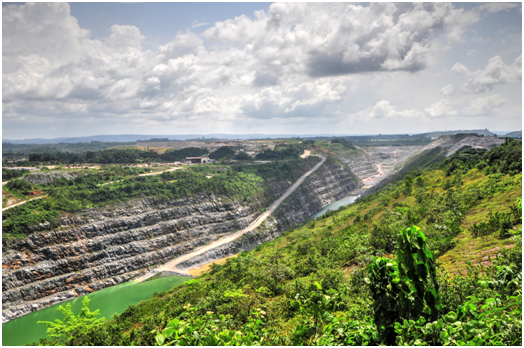 Even once the Ghanans accept the vehicle; it will take a long time for it to reach roads in the rest of the world. A 4×4 tested in the kinds of terrain you'd see in Ghana, deserts, rain forests and savannas may turn out to have a driving experience to rival the top brands, but we're unlikely to get to drive one any time soon.
Of course there are still plenty of brilliant 4x4s that we can drive, from Land Rover to BMW and everything in between. However durable they may be, even the best 4x4s need repairs sometimes, and we're here for when they do. We can service most 4×4 brands so whether you need Land Rover spares or something else we can help you out. For more information about what we can provide, don't hesitate to contact us on 01458 834 930 and a member of our team will be happy to help.