We've all been hearing the rumours of electronic cars being the only vehicles we will be able to purchase from 2040;with the rise of electronic cars and other vehicles on the up,  us 4 x 4 lovers can't help but wonder in this scenario, what the future holds for our much loved vehicles. But, don't worry, as a New York based start-up had recently revealed the world's first 'all electronic sport utility truck' which is said to have exceptional off-roading capabilities. Want to know all about it?
The Beginning of the Bollinger B1  
As an introduction to the Bollinger B1, the company describes it as a clean sheet design which uses an aluminium architecture to keep the weight low (this is one of the main worries of electric vehicles). They are also claiming that the trucks weight is distributed 50/50 which could play as an advantage for off-roaders and 4 x 4 drivers.
It does remind us quite a lot of the Electric Land Rover Defender prototype, which was unveiled in 2013, however, unlike the British Built Land Rover, the Bollinger has been fully designed and engineered in America.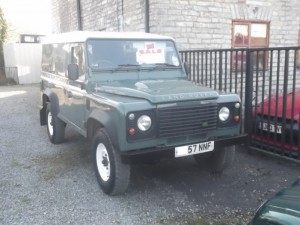 Talk that Torque
Although the vehicle will be powered through electrics, a motor will be on each axle, which combined gives an output of 326bhp and 640Nm of torque. As with its dual motor set up, it may come out on top as a popular model, such as other electronic models of long-range previously have done: much like the Tesla Model S and X, which also have two motors.
Power on Power
This variant of the Bollinger B1 will offer two battery options: a 60kWh model (estimated 120 miles) while there is a larger 100kWh model which will go for around 200 miles. Who said electric means restricted mileage? Although battery quality and power does lag over time, hopefully in a few years, the technology used will be improved.
The vehicle will have a charging port on its left front fender, and a quick charging port on the right fender, and the battery (100kWh) could be fully charged in 75 minutes.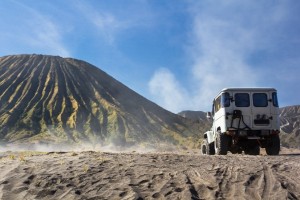 Speed for Electrics
The trucks 0-60mph is around 4.5 seconds with a whopping top speed of 127mph. Although the recommended payload is 6,100 pounds, the curb weight is 3,900 pounds while the gross vehicle weight rating is 10,000 pounds. The weight ratings put the vehicle in as a class 3 commercial truck, which also reduces regulatory requirements.
What's Next?
Bollinger say it's much too early in the process to announce any pricing, however they did tell us that they will be beginning to take deposits for the vehicle by early 2018. Once they have a site for production in mind and subsequently secured, they said that deliveries could start as early as 19 months after. Any sales and services will be handled by Bollinger directly but they do hope to get some retail locations in major cities as soon as they can.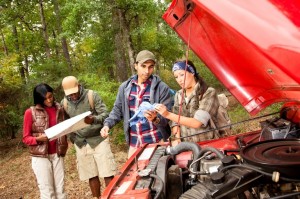 An electric car not only offers minimal maintenance and cheap running, it is also much better for the environment, and your health. Combining these factors with other innovative features is what makes the Bollinger B1 so exceptional.
Here at CWS we are always keeping up to date with the vehicles on the 4 x 4 scene, and like to keep our customers in the know. If you would like to know more information regarding our parts or our vehicles for sale, you can get in touch with us through our simple to complete contact form. We look forward to talking to a fellow 4 x 4 driver or hobbyist.